EDUCATION
AND EXPERIENCE
BORN IN 1980 IN MILAN
LIVES AND WORKS IN MILAN, ITALY
2015
Professional development grant "Ivano Becchi"
2008 – 2012
Off-campus gardening course
Scuola agraria del Parco di Monza, Monza, Italy
Refresher course
Healing gardens design for hospitals and retirement homes
Faculty of Agriculture, Università degli Studi di Milano, Italy
Landscape project of a healing gardens
Grant by the Municipality of Milan
Psychiatric hospital at San Colombano al Lambro, Lodi, Italy
2007
Architecture qualification test
Professional registration n° 16238
Milan chamber of architects, Milan, Italy
2005
Degree in architecture (with top marks)
Faculty of Architecture, Politecnico di Milano, Italy
"A garden for the memory – a place to scatter ashes" – Thesis on the theme of funeral spaces, with an anthropological focus on modern rituals and associated spiritual spaces tutored by professors M. Vogliazzo and E. Turetti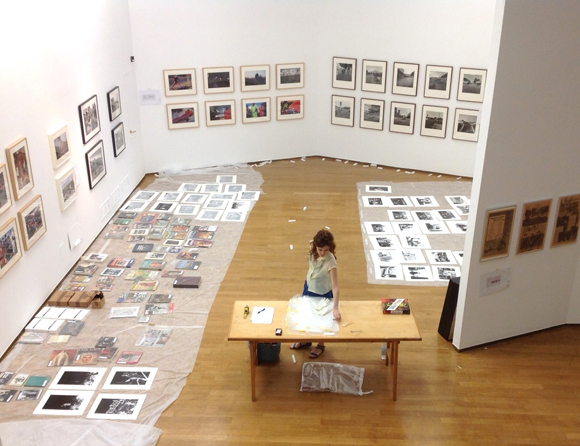 Making of Apartheid exhibition
"Art exhibition design is about visualizing the pleasure emerging from our relationship with art and from the numerous potentialities that can sprout from it precisely when we perceive it as independent.
Exhibiting for art means loving."
Harald Szeemann
I am an architect, specialized in exhibition design for contemporary art exhibitions for public and private institutions and companies.
In my experience I have developed a strong sensitivity to the installation of artworks, the display of objects and the organization of the exhibition information.
Constant learning, researching and studying are key points of my professional path. I strongly believe that the importance of the concept design process lies in the construction of narrative spaces to create a resonance with the exhibited art and also between the audience and the artworks.
My aim is to express how the collaborative nature of the exhibition designer's practice can be a creative dialogue with artists, curators, institutions and all the people involved in an exhibition.
I am particulary interested in working with heterogeneous institutional spaces both historical and contemporary venues as well as natural environment places and apparently inusual, places such as historical monuments, heritage sites.
I practiced for several year as landscape designer, with particular interest in the botanical, technical, environmental as well as psychological and symbolic aspects of natural features and living things such as plants, animals