Mounting, Kinosaal – Kunsthalle
Curated by Heinz-Norbert Jocks, the double exhibition Langsame Heimkehr (Slow Homecoming) is a world premiere and the first exhibition dedicated to Liu Xiaodong's oeuvre. On display are works from 1983 to 2018: around 60 paintings, sketches, photographs, overpainted photographs, a digital painting machine, diary notes and videos
In his works, LXD deals with the condition of human existence and addresses global issues such as population displacement, environmental crises, and economic upheaval with deep empathy and sensitivity
Ausstellungsansicht Liu Xiaondong © NRW-Forum Düsseldorf, Photo: Bozica Babic
The extraordinary thing about Liu Xiadong's artistic practice is that he usually paints, like Czanne, in front of the subject. He is concerned with physical and psychological self-confrontation with the outside world and their translation into unique interior images parallel to reality. The first room of NRW expresses with immersive wallpapers the duality between working in an interior space such as his studio and working en plein air.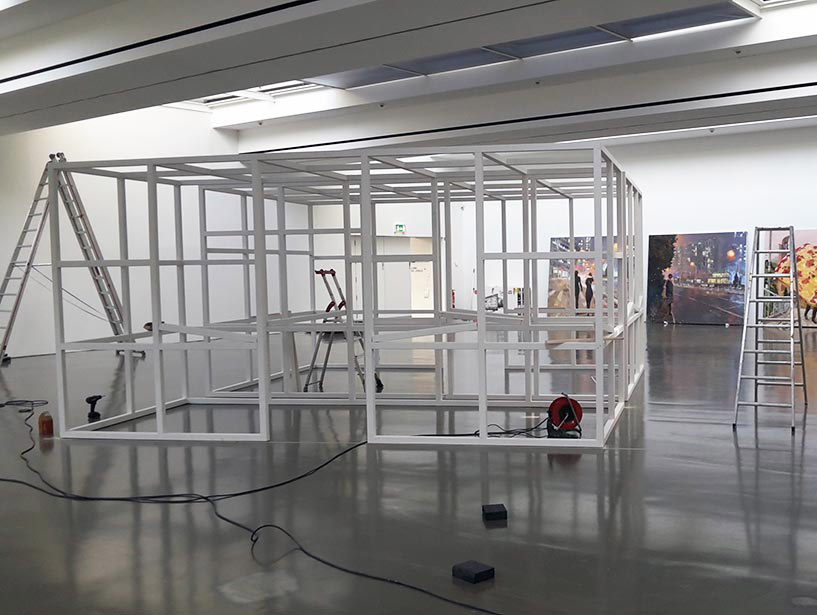 Mounting the intimate pavillion with LXD's early works, Emporensaal-Kunsthalle
NRW Forum, through a thematic division into four chapters, focuses on the photographic media, shown as an assemblage of journeys records and notes while the Kunsthalle offers an overview of Xiaodongs paintings and sketches.
Intimate pavillion, Emporensaal-Kunsthalle
Recent paintings are displayed into the magnificent bright space of the Kunsthalle in all their powerful and large size, while LXDs early works are shown in a intimate pavilion built with wood structure and a white mesh which confers a contemplative dimension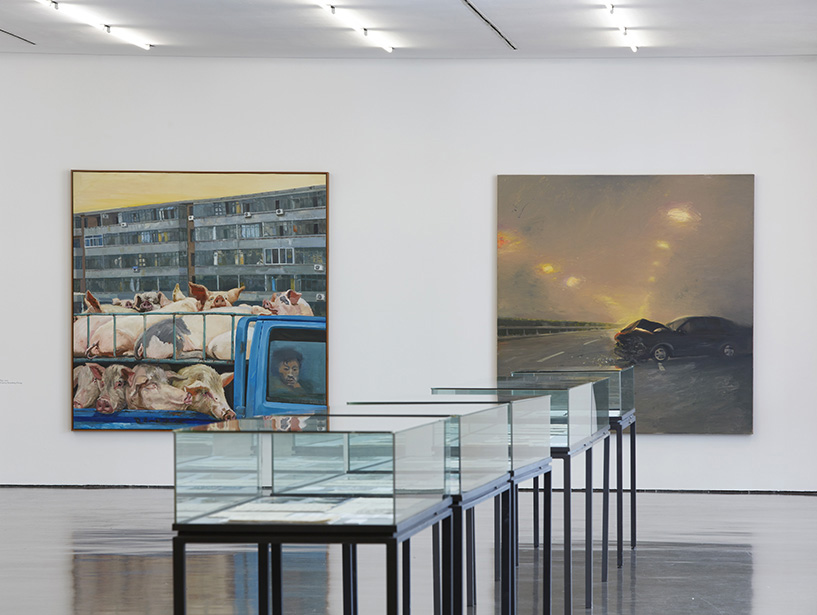 Seichtenlichtsaal-Kunsthalle, Photo Katja Illner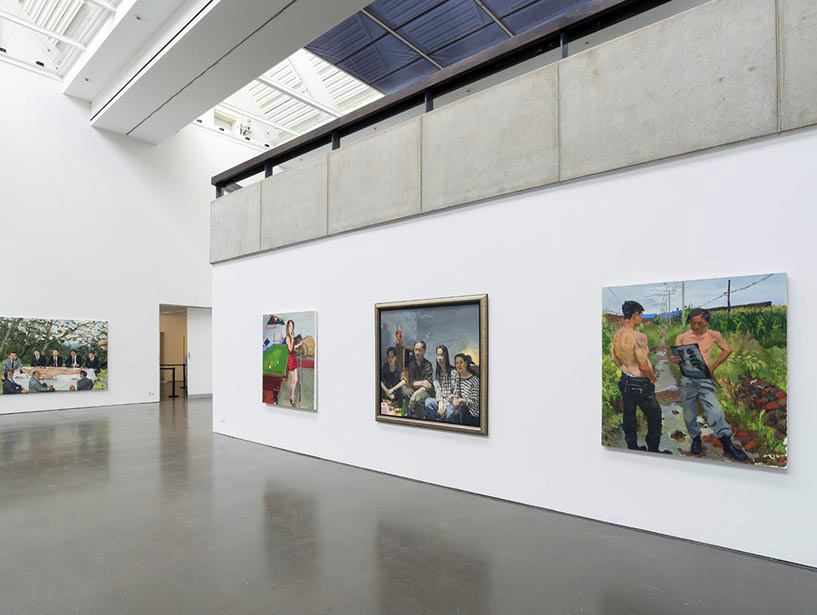 Kinosaal-Kunsthalle, Photo Katja Illner