Oxidized copper and Phormium Pink Panther
The ephemeral garden La Revêrie dans la Nature is a nature trip of re-flection and reconnection with the natural system through specific steps and settings that represent the old and historical relationships and practices between man and nature.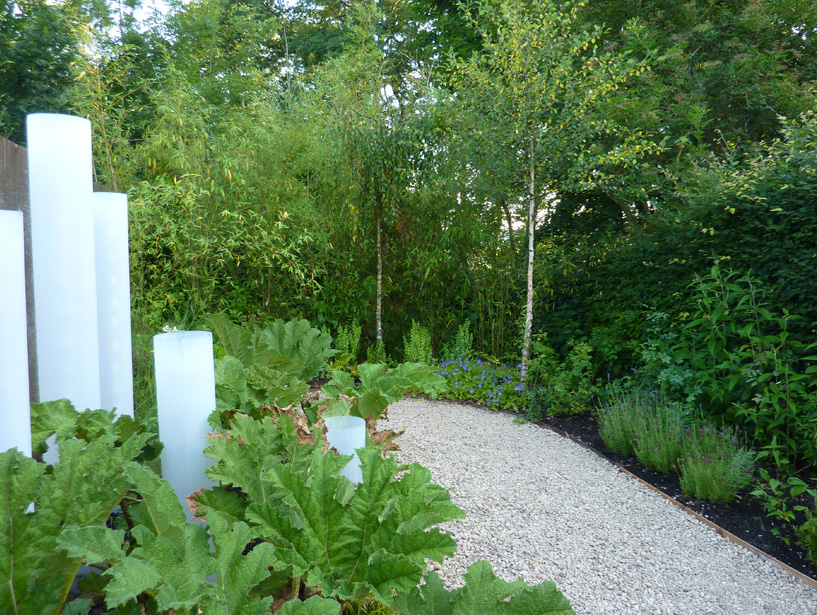 Rain garden with white acrylic tubes and typical pond plants
The attention is focused on plants and natural environment, the objective is to create a setting where the natural matrix is the protagonist, strong and vary. The architectural structure, therefore, is made of natural materi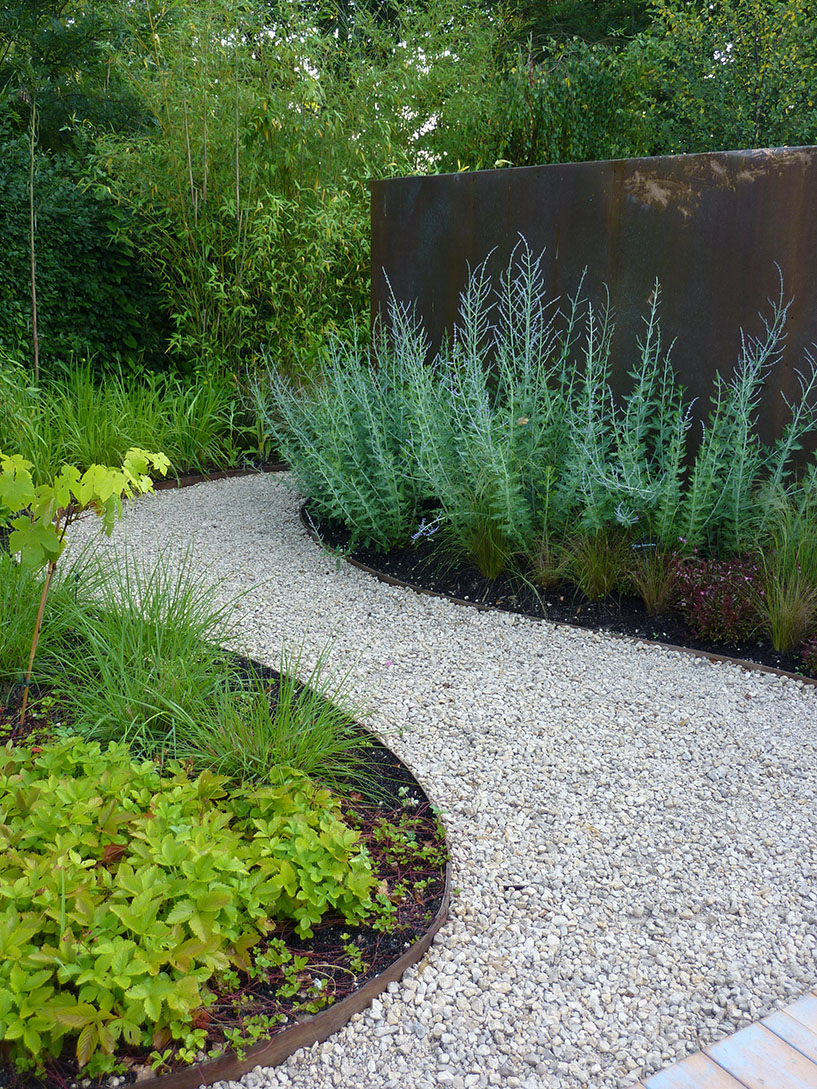 The copper walls are treated with an oxidation technique to appear natural and weather beaten, in order to loose their architectural aspect. Plants and natural elements are selected to create a setting that reminds us of the natural landscape in terms of species and colours. They respect the natural stratification of vegetation.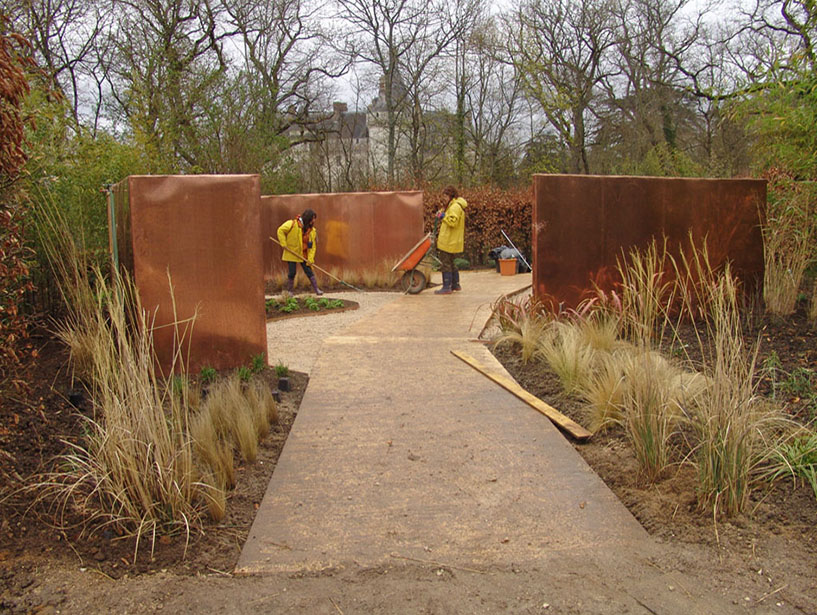 Making of the garden
In the rain garden the aim is thus to recreate the typical atmosphere of damp habitats. Here the prevaling colours are green, white and blue, to evoke water and relaxation.