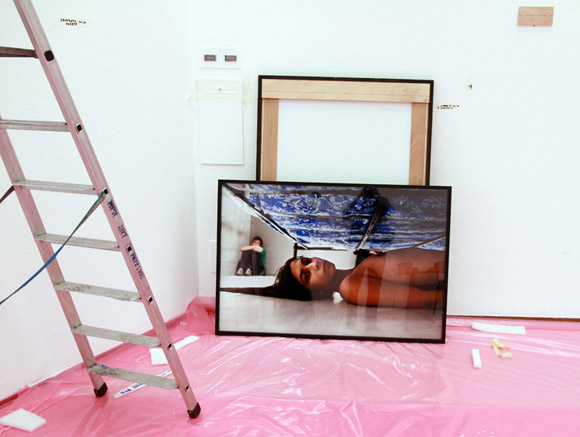 Regina Josè Galindo, The making of Estoy viva
The exhibition deals with 5 subjects: Politics, Women, Violence, Organic and Death – the latest production of the Guatemalan artist and presents a wide selection of her most representative works.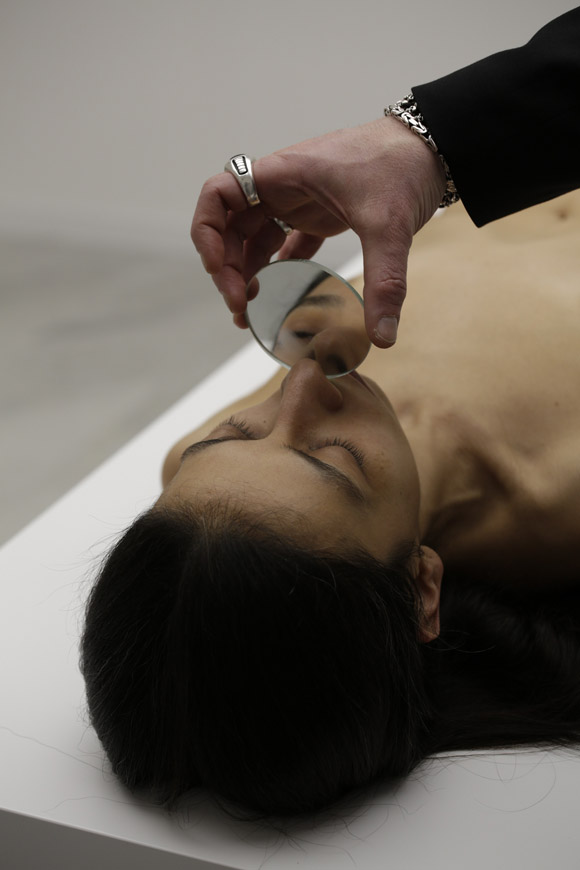 Exhalacion, performance by Regina jose galindo during the opening
The rooms of the PAC (Contemporary Art Pavillion) house the different sections through works such as videos, photographs, sculptures and objects used during the performances.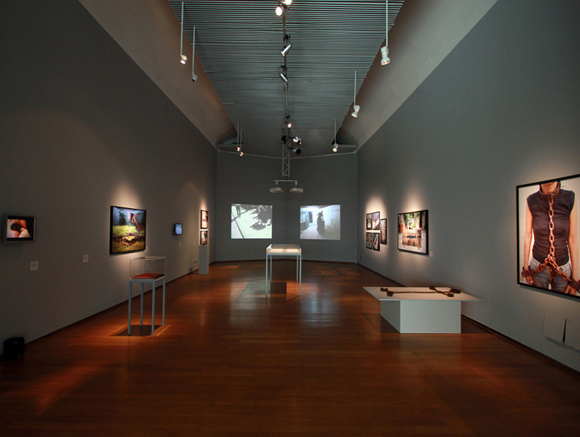 Regina Josè Galindo – Estoy viva, Politic section
A long, dimly lit, inhospitable corridor with an overhanging black ceiling, punctuated by curtains of transparent and milky plastic hosts the Death section and is made even more upsetting by the dramatic presence of tombstones and coffins.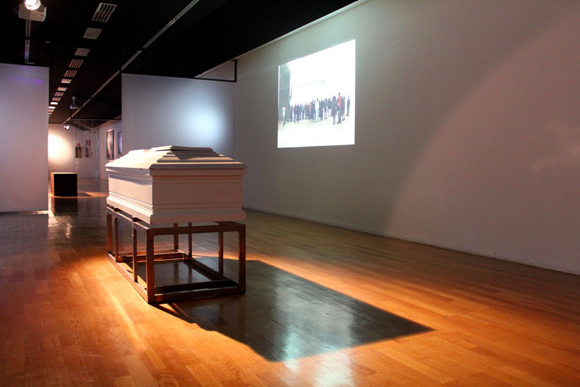 Photo by Davide Tatti – Source clic-he.it
The room dedicated to the Women section has a soft, white and pure floor which asks to be trampled upon and violated by the public. The red plastic floor of the next room immediately introduces the dimension of Violence so much suffered in the present reality of Guatemala.
Regina Josè Galindo – Estoy viva, Politic section – Source artribune.com
A forced involvement to record the traces of the passage of the witnesses of the distressful and awkward art of Regina Galindo, until we get to a neutral grey (obtained by mixing equal amounts of the three primary colours) room dedicated to Politics where it is exhibited the False Leon (fake Golden Lion) copy of the original with which Regina was honored at the 51st Venice Biennale as best artist under 35 "being able to give life to a brave courageous action against the power."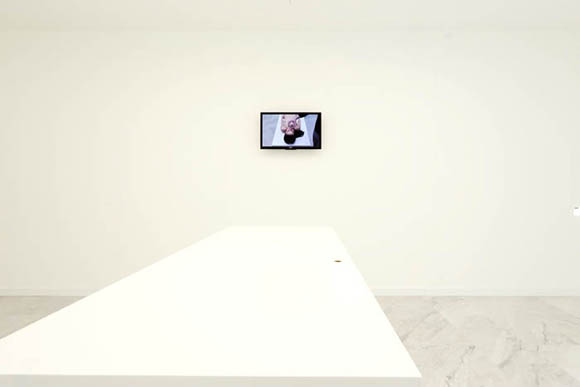 Regina Josè Galindo – Estoy viva, Room performance – Photo by Davide Tatti – Source clic-he.it